Jaw blades for weboffset folders
When manufacturing our jaw blades, we ensure the exact tolerance range is kept precisely. Your main advantage when using our jaw blades with a polyurethane coating is that the polyurethane has a casted bond with the steel body of the jaw blade.
The problem of the polyurethane becoming detached from the steel body and the associated problems in the folder is therefore solved. We also provide you with fixed or movable jaw blades with a tungsten carbide spray coating (tungsten carbide coating).
All jaw blades with IPpure (polyurethane coating) or tungsten carbide coating are also repaired cost-effectively and within the shortest delivery times.
You may place your order quickly and easily here: http://shop.ipb-baier.com/login.php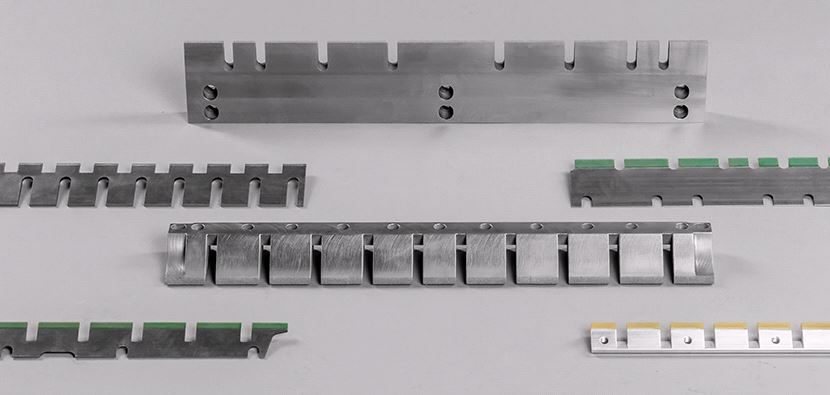 jaw blades were also interested in former noses !