Jaw Blades
Our company produces different kind of folder jaw for all common folders.
We use a long lasting and wear resistant polyurethane coating. Your main advantage, when using our Folder jaws is, that have developed a special hot melting production procedure to fix the polyurethane to the steel body. We call this coating IPpure.
We are also able to provide our fixed or movable jaws with sprayed tungsten carbide Coating (Wolfram Carbide coating)
During the production of jaw blades, we always focus our attention on keeping the strict tolerances regarding thickness and height.
All jaw blades with IPpure or sprayed tungsten carbide coating can be repaired cheaply and within shortest delivery times.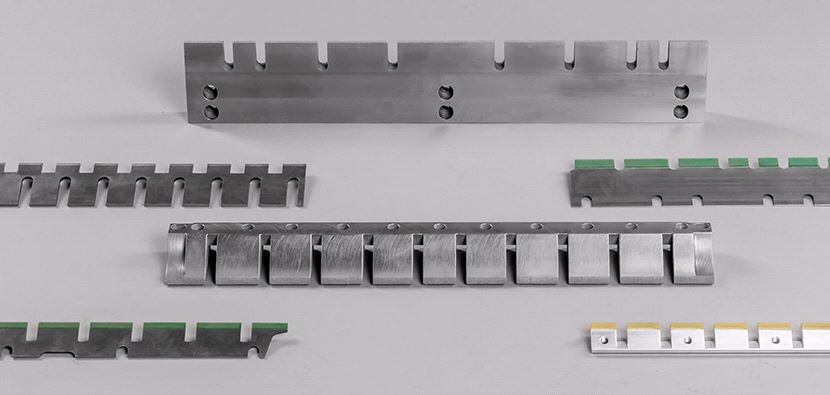 Customers of jaw blades were also interested in former noses !