We manufacture fixed and movable folding jaws suitable for all common folding devices.
When manufacturing our folding jaws, we ensure that the exact adherence to the exact tolerance range .
Your main advantage when using our folding jaws with polyurethane coating is, that the polyurethane is potted with the steel body of the folding jaw.
The problem of the polyurethane becoming detached from the steel body and the associated problems in the folder is thus solved.

You can also obtain fixed or movable folding jaws with a tungsten carbide spray coating ( tungsten carbide coating ).

All folding jaws with IPpure (polyurethane coating) – or tungsten carbide coatings are also repaired inexpensively and within the shortest delivery times.

We have been on the market for more than 20 years and supply our customers worldwide!
You can place your order here:
http://shop.ipb-baier.com/login.php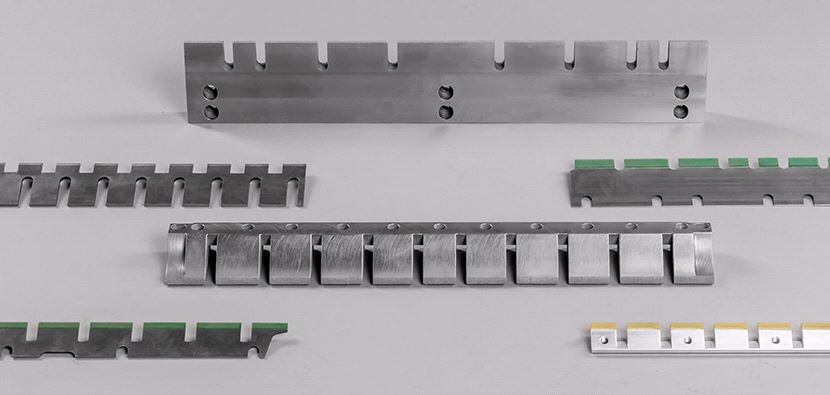 Customers of jaw blades were also interested in former noses !