Former Nose
High Quality former noses are manufactured on our 5-axis simultanous CNC milling machines.
We have 20 years of experience in the production of our former noses.
All noses are made of special steel to extend the service life of the product.
Depending on the type or customer's request, the former noses are hardened and / or coated.
Our experienced team will be happy to advise you!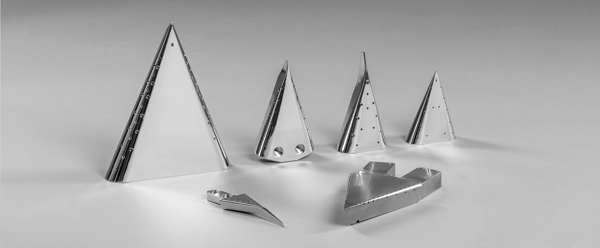 Jaw Blades
Our company produces different kind of folder jaw for all common folders.
We use a long lasting  and wear resistant polyurethane coating. Your main advantage, when using our Folder jaws is, that have developed a special hot melting production procedure to fix the polyurethane to the steel body.  We Name this coating IPpure.
We are also able to provide our fixed or movable jaws  with sprayed tungsten carbide Coating (Wolfram Carbide coating)
During the production of jaw blades, we always focus our attention on keeping the strict tolerances regarding thickness and height.
All jaw blades with IPpure or sprayed tungsten carbide coating can be repaired cheaply and within shortest delivery times.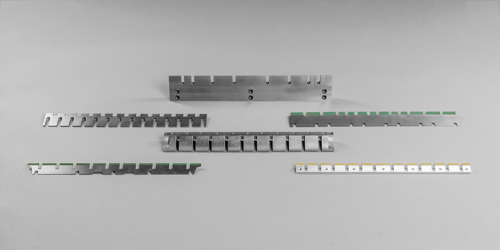 Ink Tucking Blade
Our ink blades with micro laser slots of 0,025 mm provide you many advantages as for example:
– maculature diminishes
– life cycle of ink blade raises
Slitters
Slitters for longitudinal cutting of paper web, foil, packaging etc.